Polls are a great way to get coworkers interacting with the app. They allow you to pose a question to the group and provide answer choices for people to vote on. Download the results once everyone has contributed their response to aggregate the feedback.
To create a poll:
Begin a post as normal with a title and brief description containing the question you'd like to ask your fellow coworkers

Click the "Poll" button

Provide as many answer options as you'd like and click "Done"

Recommended: include images to make the poll more visually appealing, as well as labels to make it easily searchable for others

Click "Create"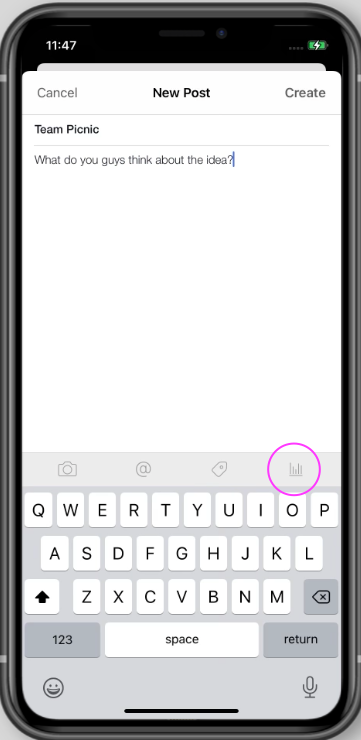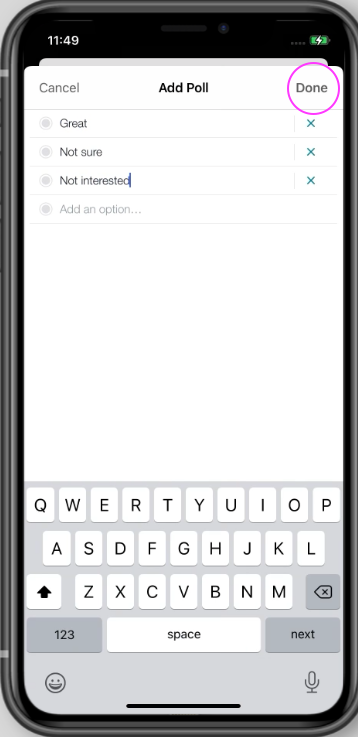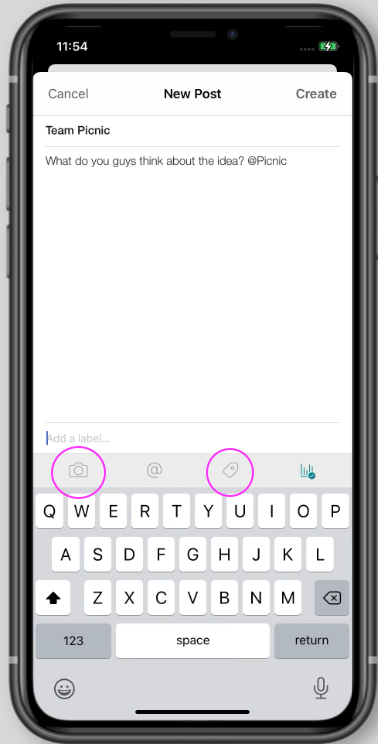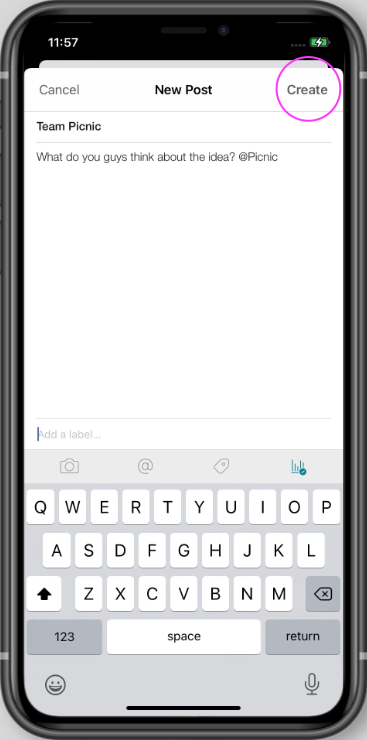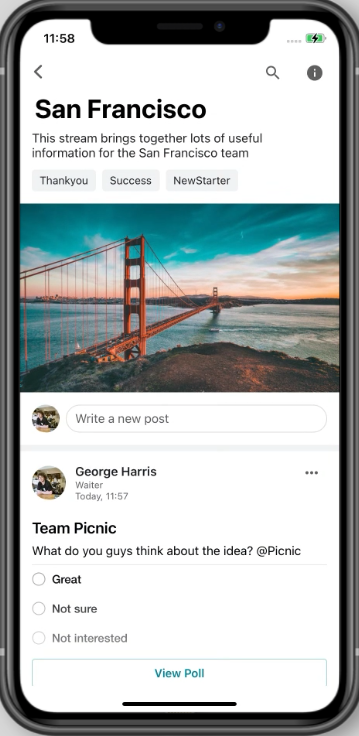 You can view the poll results on your browser, simply click the 3 dots menu to the top right of the poll and select "Download poll results." This will download an Excel file containing all of the information.