Please note that when working with different languages on your phone, your first login screen of your Beekeeper app will be shown in the language that was set on your phone when the app was installed.
Please watch the following example.
Your phone has just been reset to Spanish. Before it was set to English.
You are now logging in to Beekeeper.
Your first screen will still be displayed in English.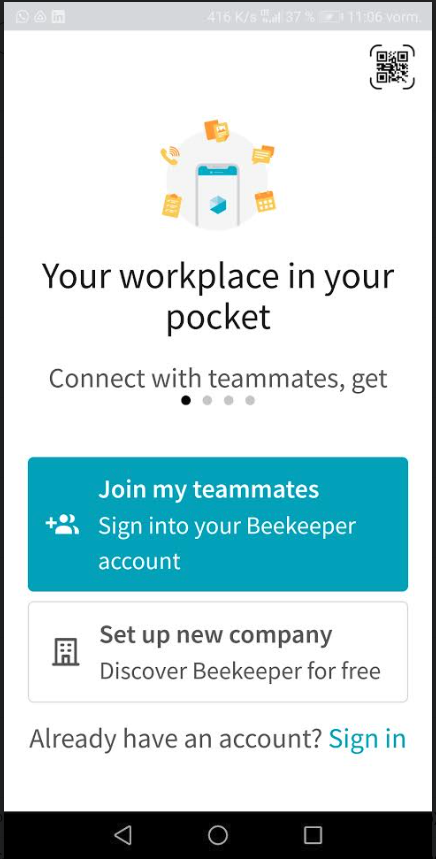 Your second login screen will however be shown in Spanish respectively.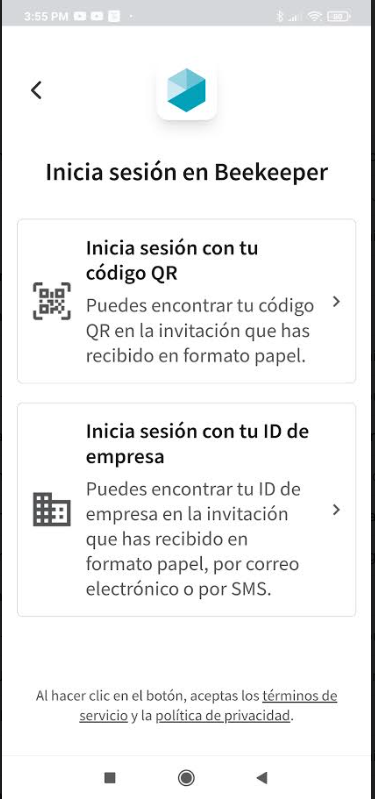 If you would like to have both login screens shown in the current language set on your phone, you need to reinstall the app. Then your first login screen will look like this: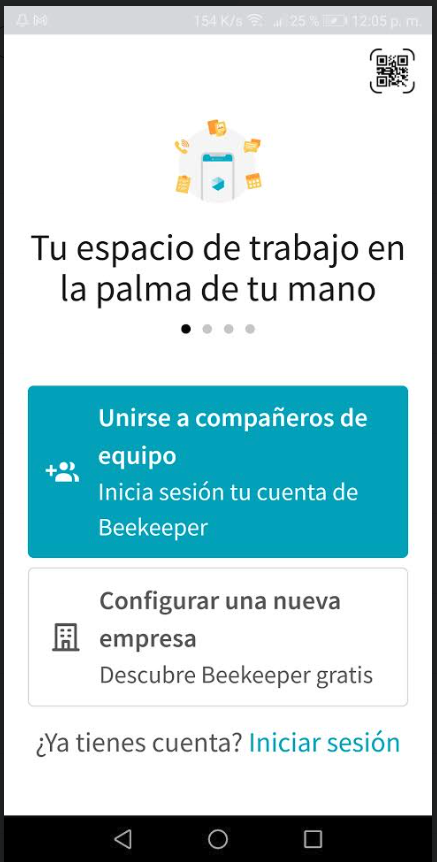 This kind of behaviour is not observed on iOS. So, once you change the language on your phone, both login screens are displayed in the new language respectively.