Your company ID is needed to login to the Beekeeper application and it's also useful when contacting support.

The company ID refers to the subdomain part of the Beekeeper URL address. For example, a Beekeeper address of the form https://yourcompany.beekeeper.io has the subdomain or company ID yourcompany

The most common places to find your company ID are on the invitations that you received to join Beekeeper.


Email Invitation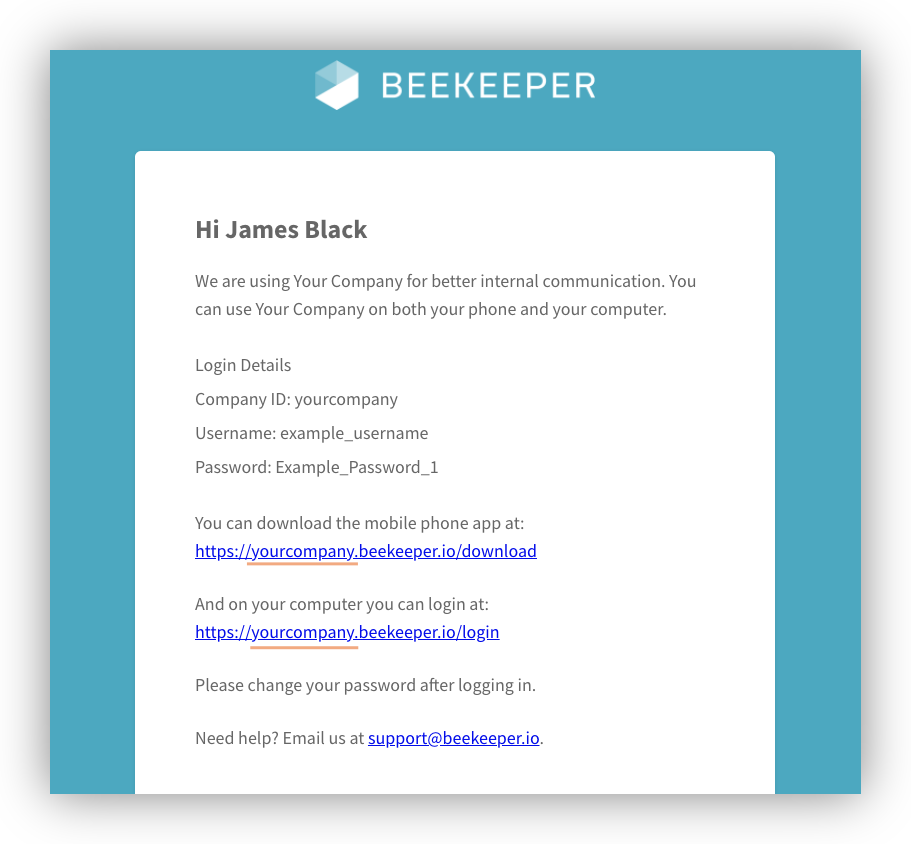 Paper Invitation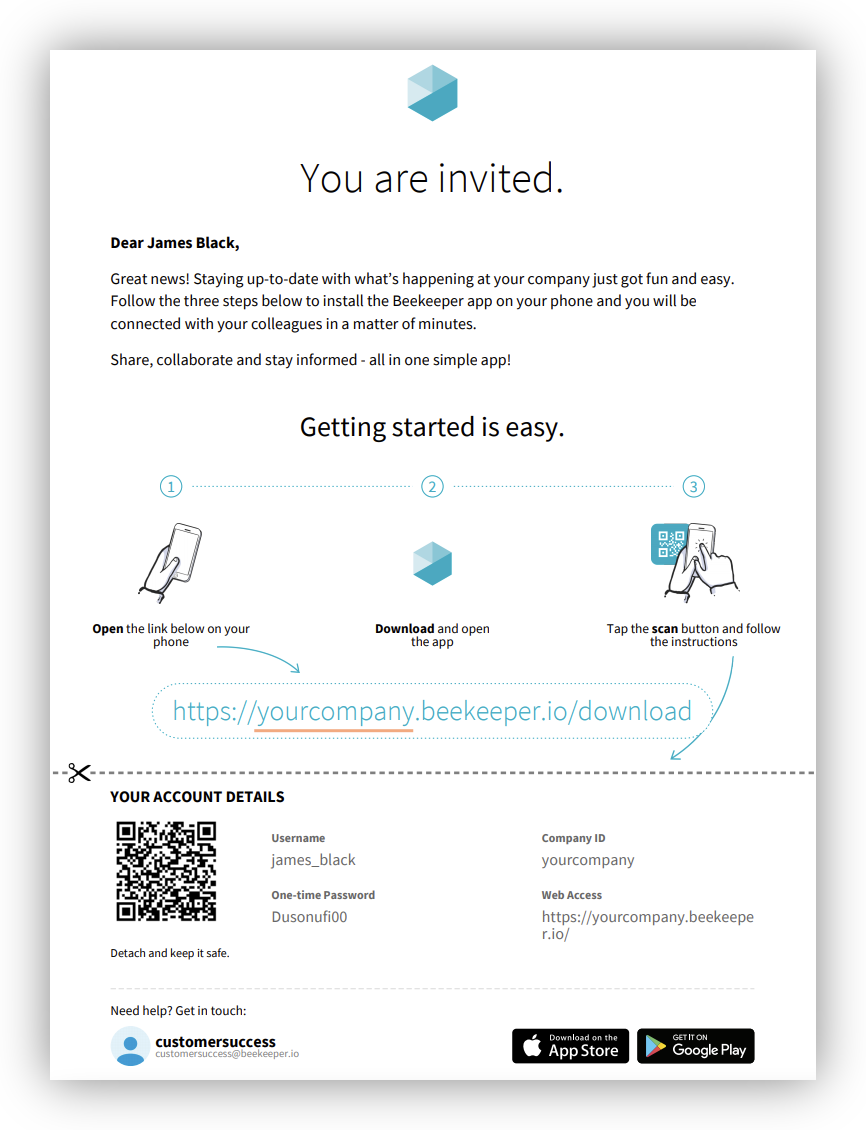 Web Address:
You can also find the company ID if you access Beekeeper through your browser and the URL is saved in your history or bookmarks.

Ask your colleague, who is already logged in.
They will be able to generate a QR code, where the company ID is stored in 4 easy steps for you.
They open the app on their mobile.

Click on More tab.

Click on My Company ID

Then they can share the QR code with Company ID with you.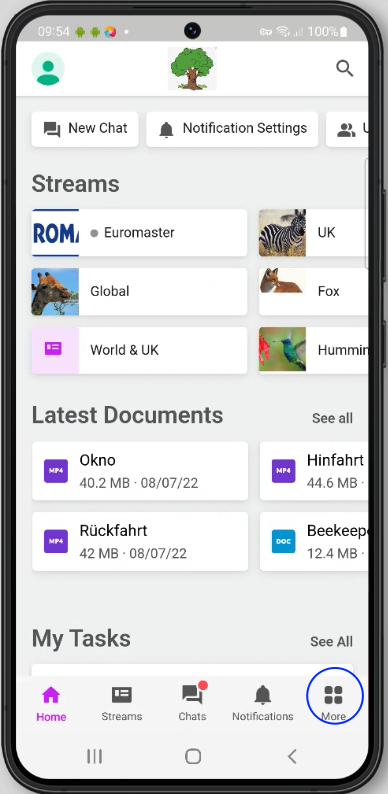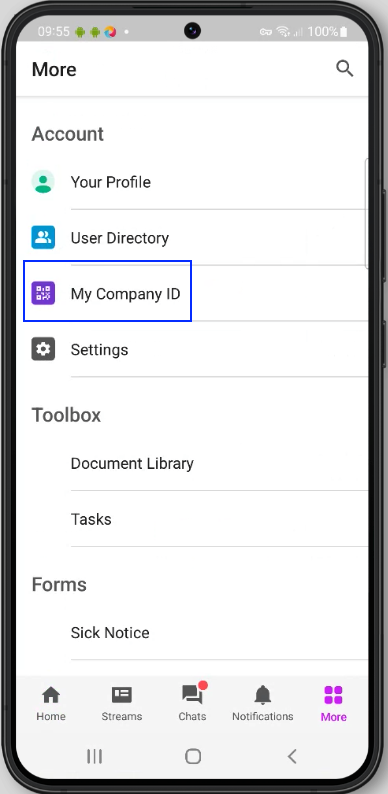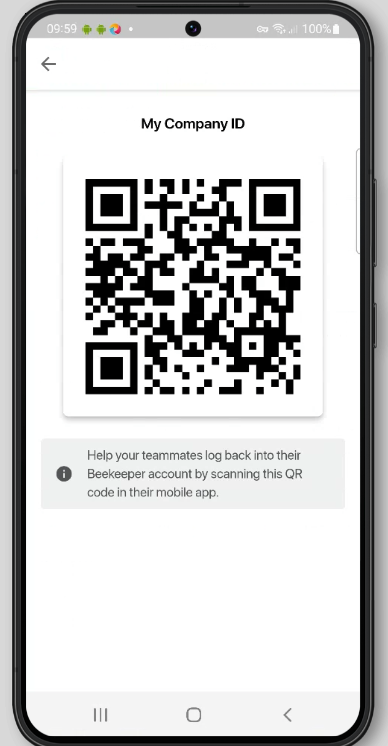 You simply open the login screen of the app.

Click the QR code icon the the top right corner.

Scan the code on your colleague's phone.

And finish the login process with your email address/phone number and your password.