On mobile
On the mobile app the determination of the language is dependent on the operating system.
Apple iPhone - iOS
On iOS, the app will render in the first supported language out of the preferred languages as specified in Settings/General/Language & Region on the mobile phone, if no preferred language is supported it will default to English.
Android
On Android, it will use the preferred language if supported and otherwise default to English. Users can change the user interface language in Beekeeper by changing the preferred languages in the operating system settings on their mobile phone to one of the languages listed there.
Global Admins have the ability to configure the language on the Web App and can also set individual user languages as part of the user import.
On the web app
On the web app the language can be set/changed as follows:
Login to Beekeeper on a desktop computer

Click on your profile icon in the top right corner

Click "Settings", then "Account"

Select a language from the drop down

"Save Changes"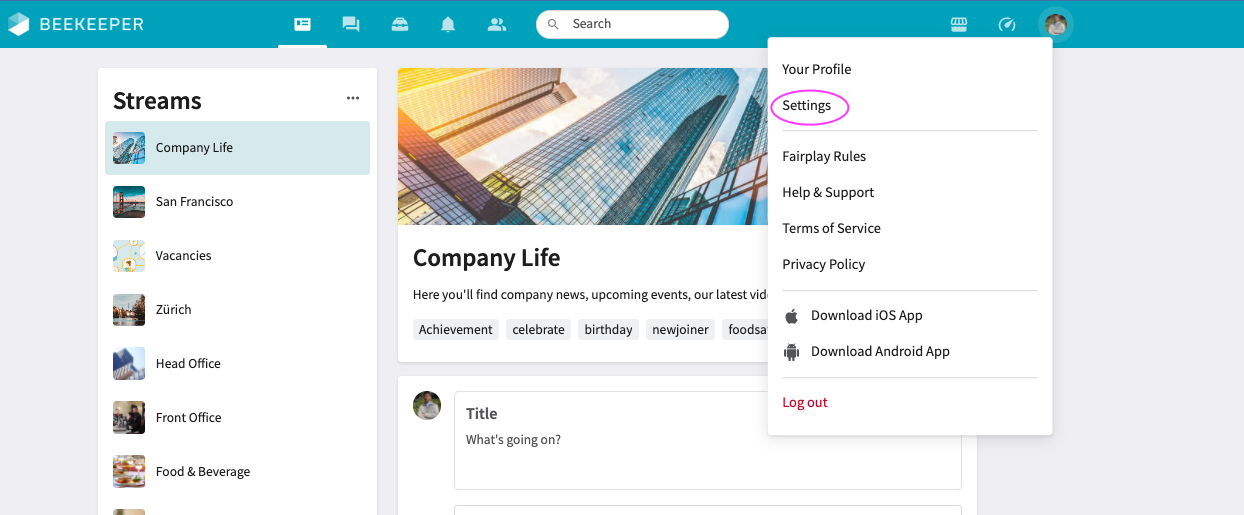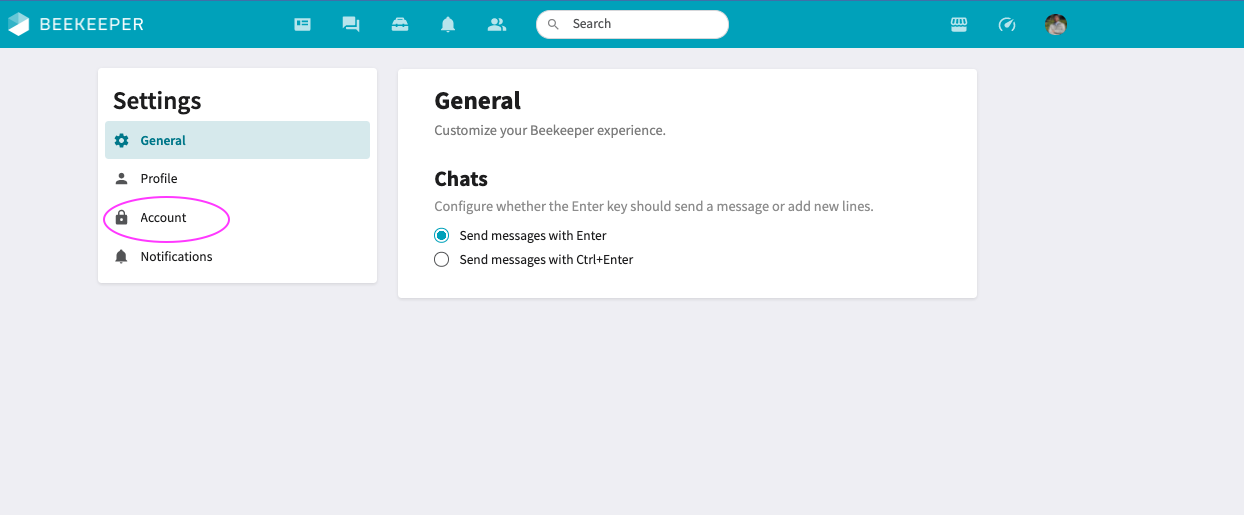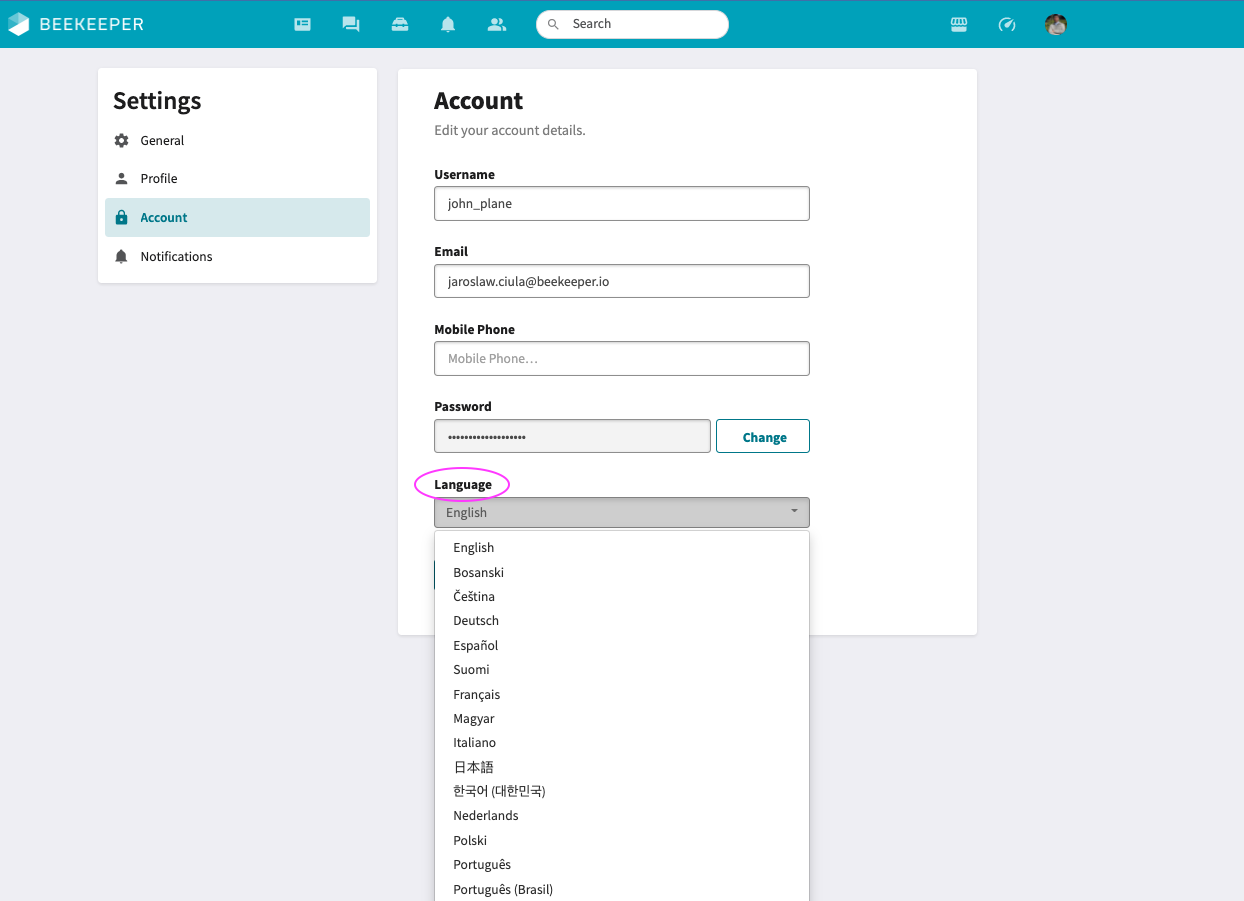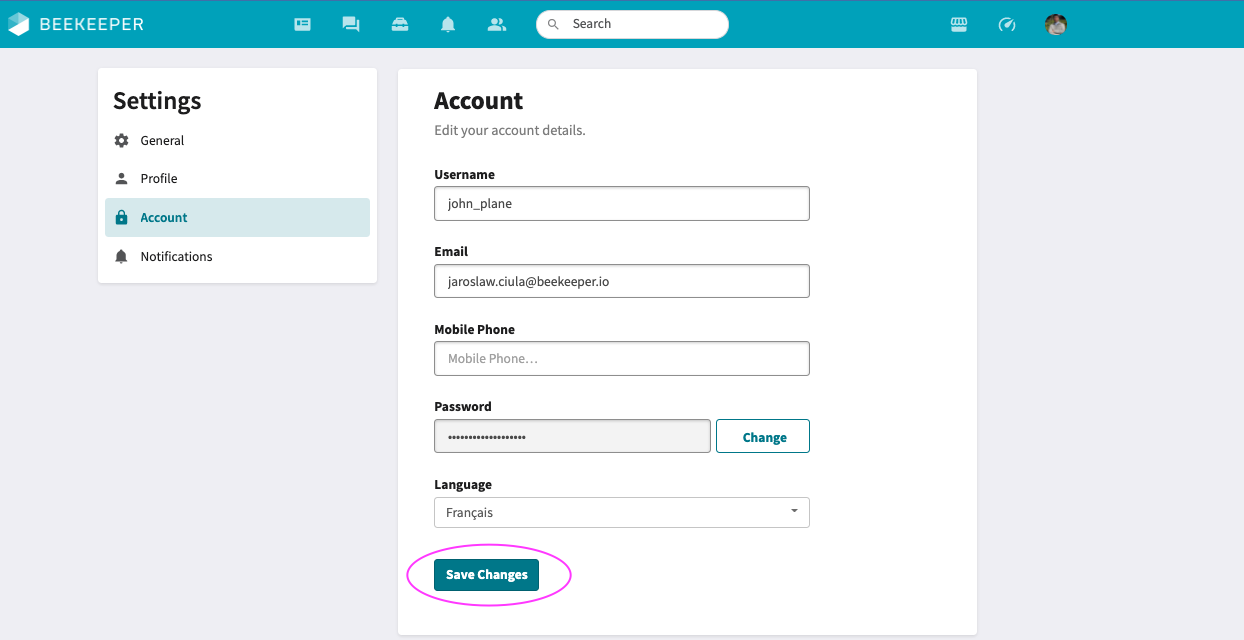 Inline translations
The language for the inline translations is determined by the mobile phone or web browser language settings, not the Beekeeper app language settings.
When you click on the "See translation" link, Google Cloud Translation produces an approximate translation in the device's selected language immediately below the original message.