The Help Center is a great place to learn more about Beekeeper and to find answers to any questions you may have, but if you can't find what you're looking for, there is a way to get in touch with Beekeeper's Product Support Team
Any user can contact support through both the web app and the mobile app, or by submitting a request at the bottom of this page. If you need to report a bug, here is some guidance to help you provide the right information.
We'll reply to any questions that you have within 24 hours.
How to Contact Support via the Web App
Click the Question Mark button in the bottom right-hand corner of the screen: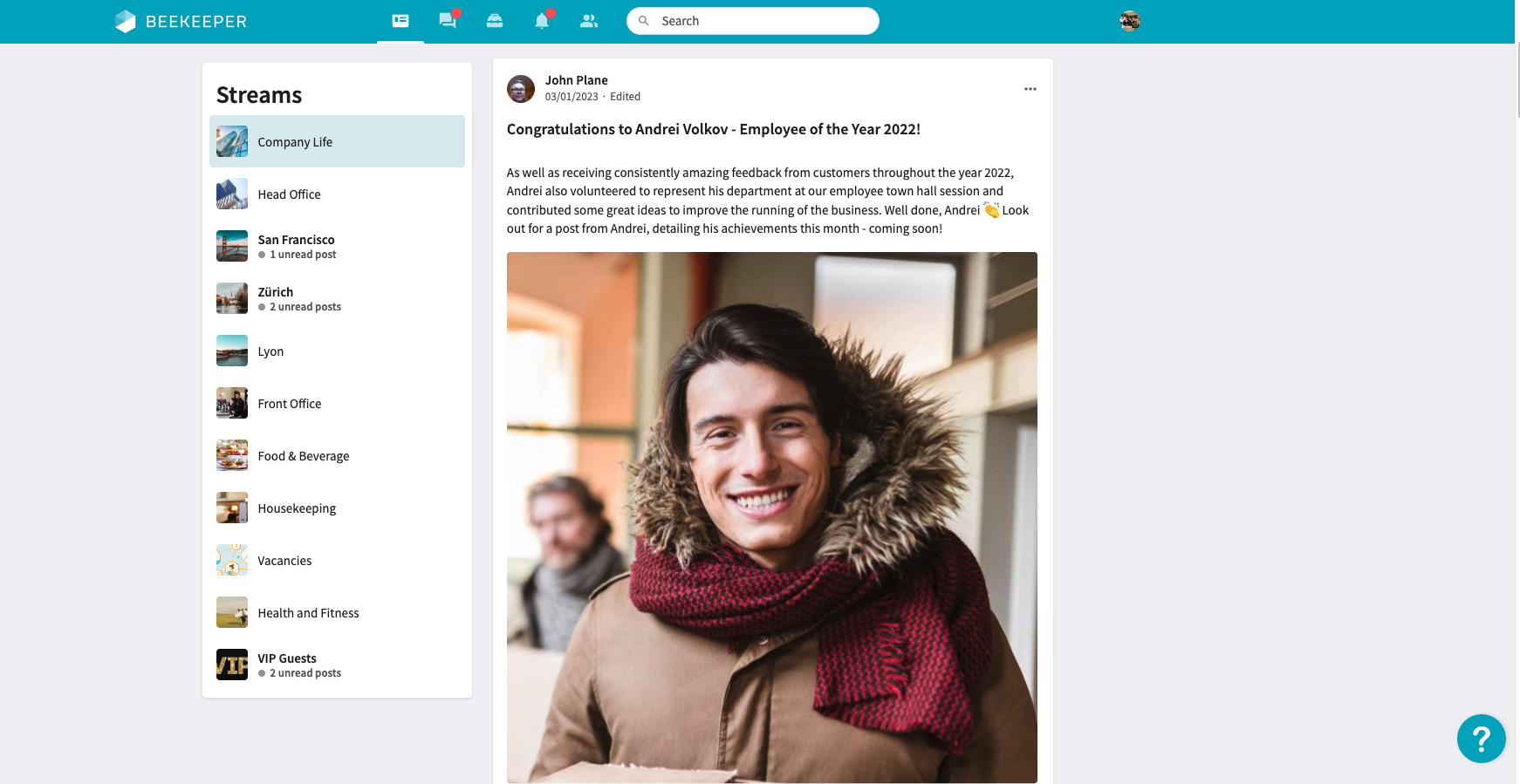 This will open our Resource Center, in which you can either search for required information in our Help Center or leave us a message and upload any relevant attachments such as screenshots.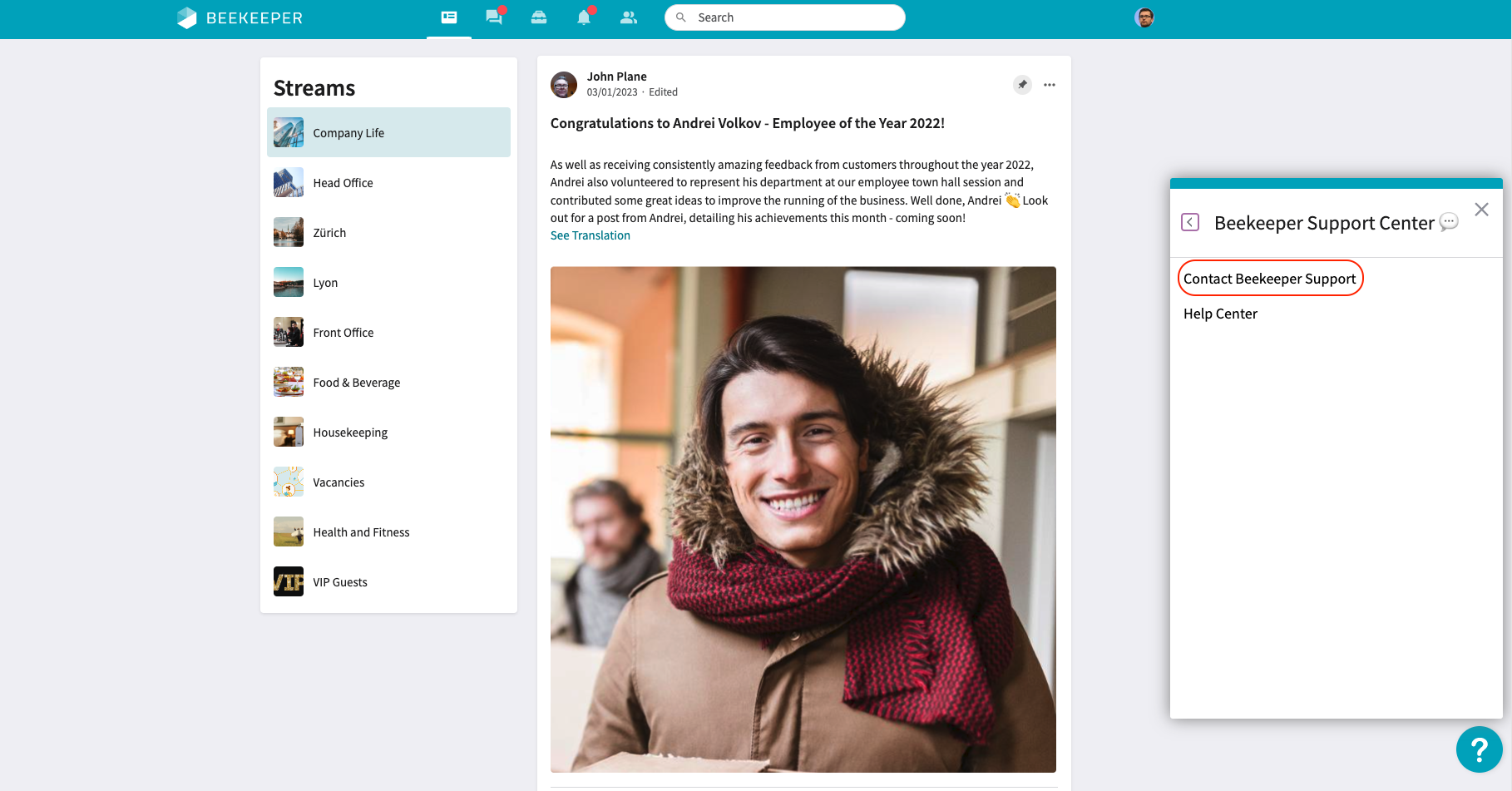 If your company enabled this feature, you will be able to to contact your System Administrator directly, who certainly will be quicker to help you out with basic issues regarding login or stream permissions.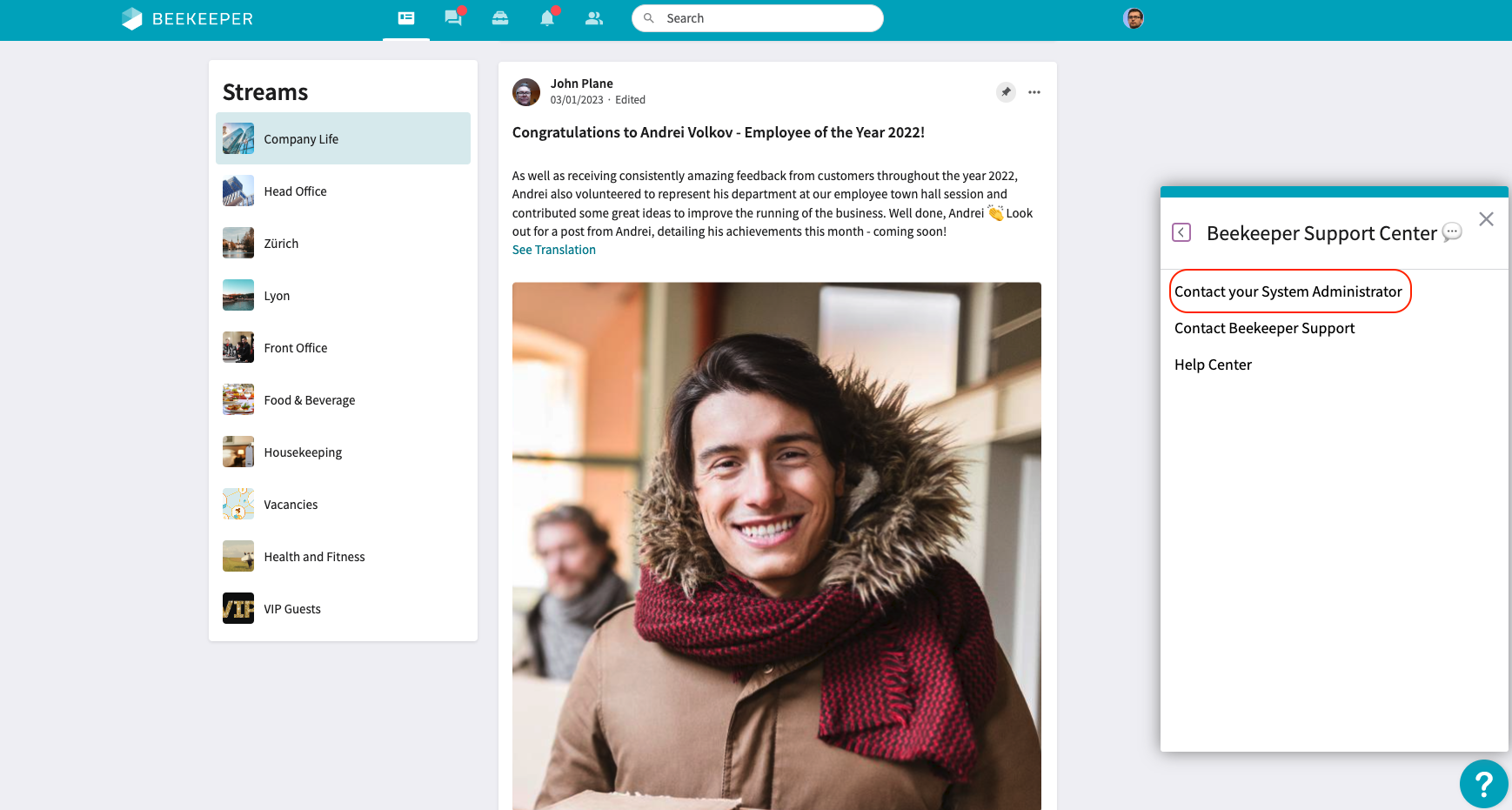 Contact Support via mobile
Click 'More', then 'Help and Support', then send us your message.