Beekeeper provides multiple types of alerts to ensure you never miss relevant updates in the platform. Push Notifications display directly through the platform while Email Notifications are sent to your email inbox.
You can be notified about the following events:
Someone posts to a stream you are subscribed to

Someone tags you in a post or comment (@username)

Someone comments on your post

Someone likes your post or comment

Someone comments on a post you've commented on

You receive a chat message

You receive a campaign message

You receive a survey message
When you log into the platform for the first time, set up your notifications in accordance with your preferences.
On mobile:
Click the "More" button in the bottom right corner


Select "Settings"


Select "Notifications"


On your desktop:
Click on your profile image in the top right corner

Select "Settings"

Click on the "Notifications" tab to the left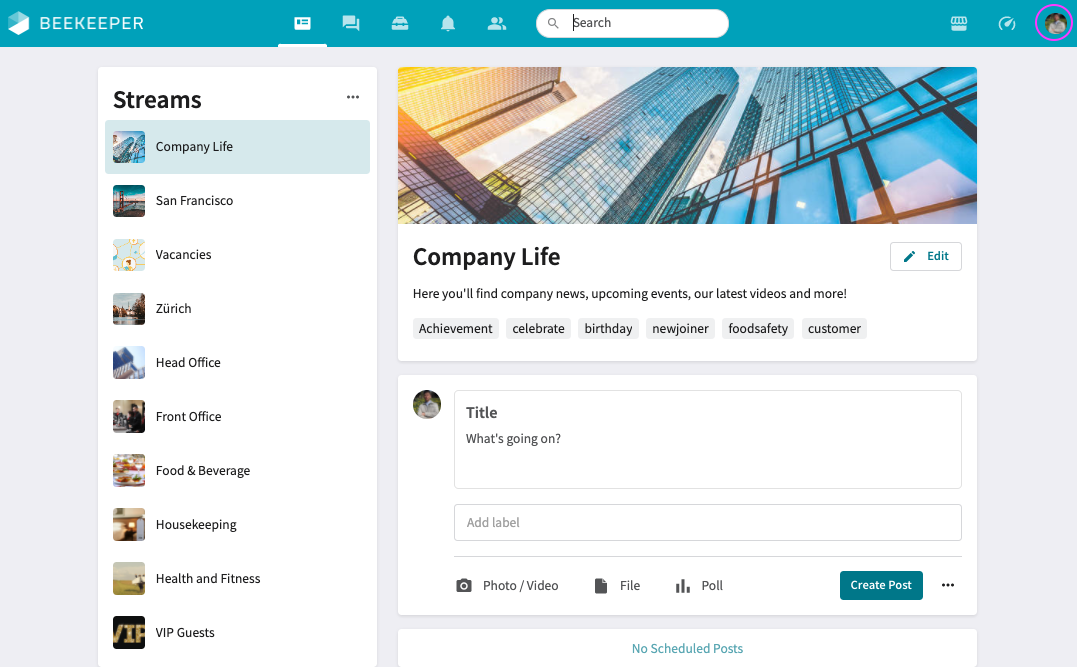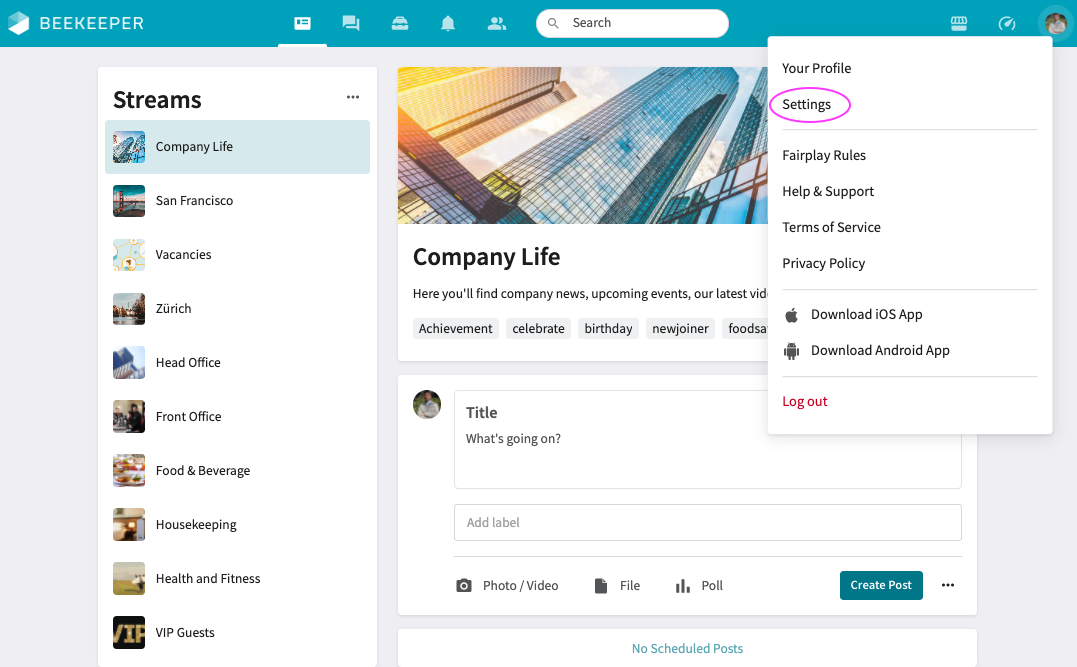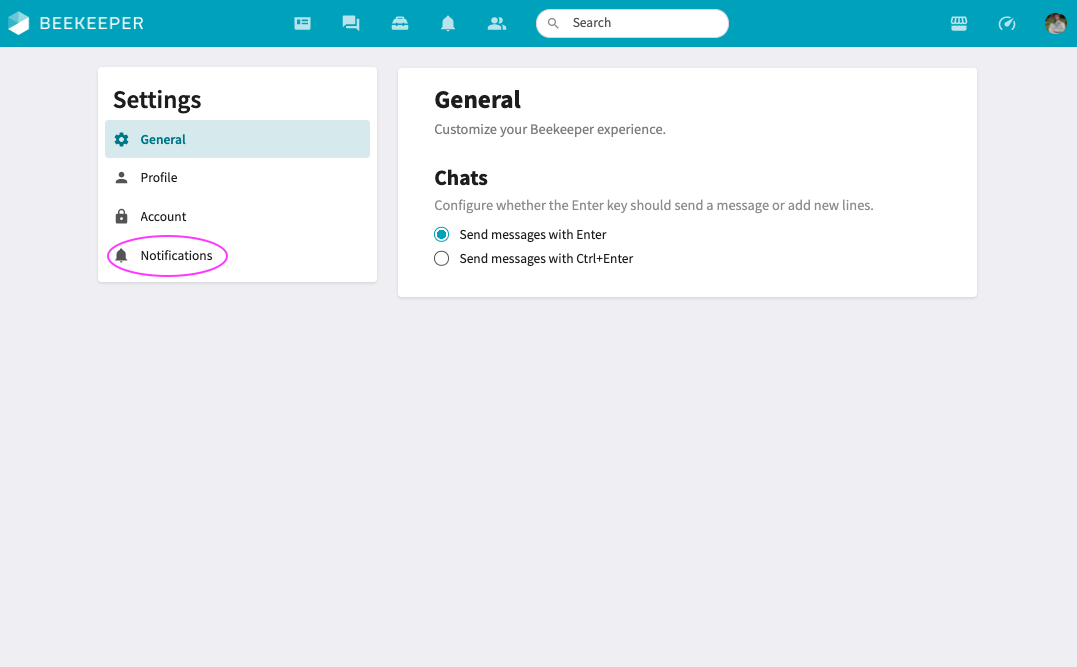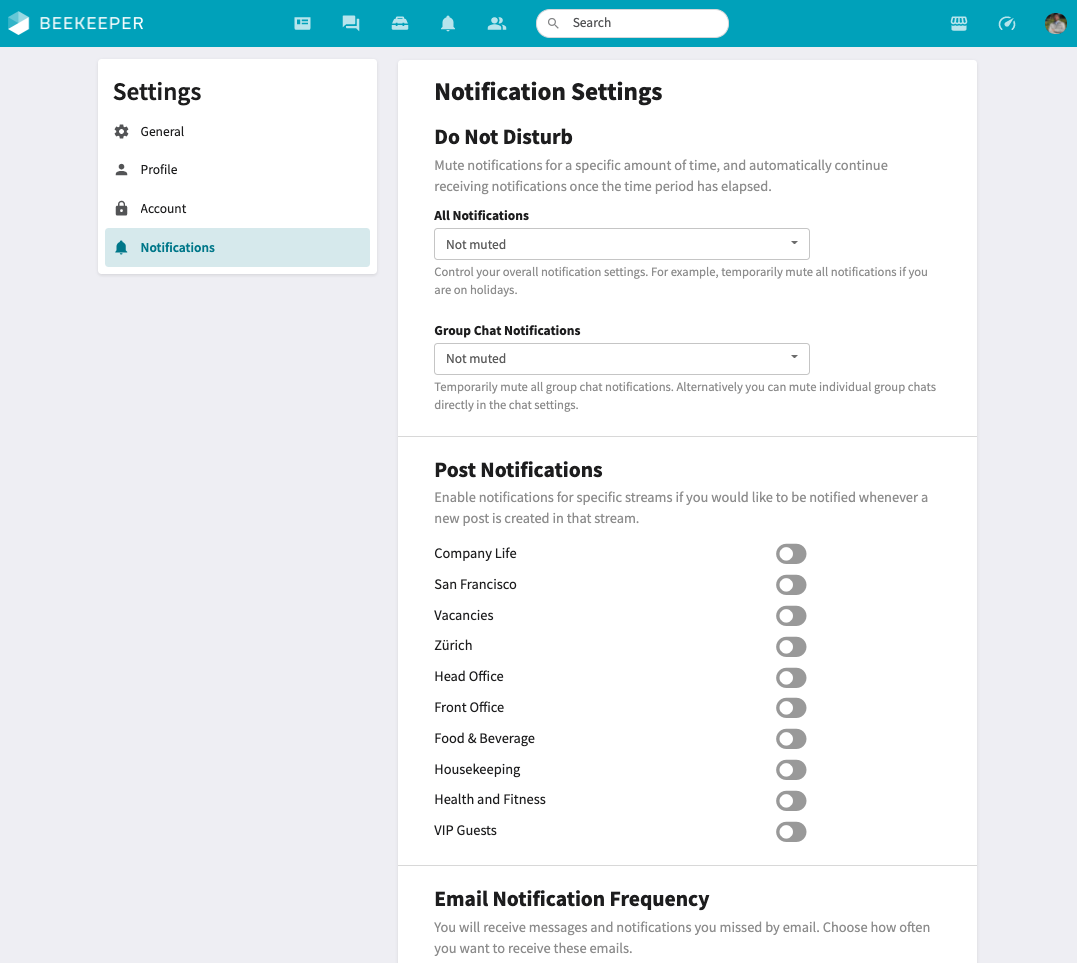 Do Not Disturb

settings: here you can mute or unmute all notifications or notifications for Group Chats

Post Notifications

: enable notifications for specific streams if you would like to be notified whenever a new post is created in that stream

Email Notification Frequency

: for any push notifications you missed, choose how frequently you would like to receive follow up email notifications